WHAT IF THE ONLY GOD YOU EVER KNEW OF OR ENCOUNTERED WAS AN ENERGY?
SOMETHING YOU FELT OR SENSED OR EXPERIENCED FIRST-HAND THAT WAS UNIQUE TO YOU – ONLY TO BE UNDERSTOOD OR INTERPRETED BY YOU?
MIGHT THAT NOT CHANGE EVERTHING?
WHAT IF THERE WAS NO DOCTRINE AT ALL? OR CHURCHES? OR RELIGIOUS COMMUNITIES?
WOULD YOU EVEN KNOW THAT "GOD" EXISTED?
WOULD YOU TRUST YOUR OWN EXPERIENCES AND IMPRESSIONS OF GOD? WOULD YOU EVEN ALLOW YOURSELF TO HAVE THESE EXPERIENCES AND IMPRESSIONS?
AFTER ALL, THIS IS CERTAINLY NOT HOW WE'VE BEEN "TRAINED" OR "PROGRAMMED."
AND YET, THE DOCTRINE WE KNOW OF IS ABOUT AS CLEAR AS MUD, EVEN WHEN POURED THROUGH THE FILTER OF CHURCH.
WHAT PARTS OF THIS DOCTRINE ARE SYMBOLIC OR METAPHORICAL? WHAT PARTS ARE TO BE TAKEN LITERALLY?
WHO GETS TO DECIDE WHICH PARTS OF THE DOCTRINE TO HOLD SACRED AND WHICH TO DISCARD?
SOONER OR LATER, THE "MESSAGE" THAT IS SHARED BY EVEN THE MOST POPULAR OF RELIGIOUS COMMUNITIES CREATES SOME LEVEL OF CONFUSION, DISCOMFORT OR DISCORD.
BUT GOD NEED NOT BE UNDERSTOOD THROUGH DOCTRINE OR CHURCH OR THE ACCOUTREMENTS OF RELIGIOUS RITUALS. HE NEEDN'T BE DRESSED UP NOR PERSONIFIED. HE IS SO MUCH MORE EXPANSIVE THAN OUR OUTER WORLD SENSES CAN CONCEPTUALIZE OR UNDERSTAND.
YET SO MANY FOLKS ONLY EVER GIVE THEMSELVES ONE MEANS OF KNOWING GOD – THROUGH THE CHURCH. AND IF THE CHURCH FAILS US, RATHER THAN JUST LEAVING THE CHURCH, WE LEAVE GOD BEHIND, TOO – AS IF THIS IS THE ONLY PLACE WE CAN FIND HIM.
BUT GOD AND PURE TRUTH CAN BE EXPERIENCED MOST POWERFULLY – ENERGETICALLY – THROUGH A DEEPLY PERSONAL AND INDEPENDENT PRACTICE REFERRED TO AS MEDITATION. THIS IS THE PROCESS OF ATTUNING TO THE FREQUENCY OF GOD AND ALIGNING WITH HIS ENERGY SO WE MAY EXPERIENCE TRUTH FIRST-HAND.
DOESN'T THIS MAKE MORE SENSE? TO KNOW OR DISCOVER GOD AND TRUTH WITHOUT AN "MC" OR ARBITRATOR OR INTERPRETER? WITHOUT HAVING TO BE AT A SPECIFIC PLACE AT A SPECIFIC TIME IN ORDER TO MAKE THAT CONNECTION?
YOU CAN BE A PERSON OF DEEP FAITH – A FOLLOWER OF GOD – BASED UPON PERSONAL EXPERIENCE OF TRUTH RATHER THAN A BLIND FOLLOWER OF SOMEONE ELSES VERSION OF GOD.
BECAUSE "GOD," INTERPRETED THROUGH THE LIMITATIONS OF 3-DIMENSIONAL PHYSICAL WORLD PRINCIPLES MIXED WITH HUMAN EGO IS – TO SAY THE LEAST – FILTERING OUT AND PERHAPS EVEN OUTRIGHT DISTORTING PURE TRUTH.
AND IN SOME CASES, CHURCHES CAN CREATE – THROUGH ORGANIZATIONAL CULTURE AND/OR MISINTERPRETATION OF DOCTRINE – A FORM OF DISPARITY SO FAR REMOVED FROM "GOD" OUR SOULS BEGIN TO SHRIVEL.
BUT HERE IS THE GOOD NEWS – GOD EXISTS "ENERGETICALLY" – BEYOND WORDS – THROUGH A FREQUENCY YOU CAN ABSORB, ASSIMILATE, DECODE, INTERPRET, AND INTEGRATE INTO YOUR OWN ENERGY FIELDS.
AND WHAT IS THE OUTCOME OF CONNECTING "ENERGETICALLY" TO GOD? AH! AS YOU MAY HAVE GUESSED…THAT IS FOR YOU TO DISCOVER.
To explore how powerful hypnosis can be when paired with energy healing, click here: Energy Healing – Sensorium Hypnosis, LLC
Click here to explore my Spiritual Mind Meditations for free on YouTube: (1) Grief Loss and The Power of God's Grace: A Spiritual Mind Meditation to Promote Healing – YouTube
Are you wondering how hypnosis could help on your spiritual/emotional healing journey? Click here to learn more: Parable of Abundance: How Hypnosis and Meditation Uncovers Spiritual Truths and Real-Life Solutions – Sensorium Hypnosis, LLC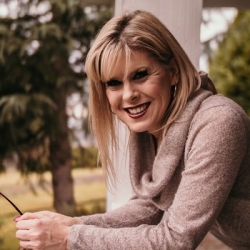 Latest posts by Amy Marohn
(see all)